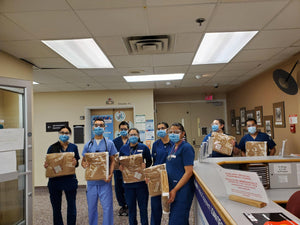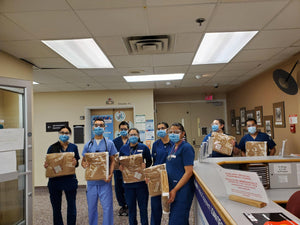 Kanata Cares
We believe in promoting good in the world. And to us, community is everything. Every year, we help support our communities by sending donations of blankets to those in need.
Helping people by supporting causes we care about.
Wish Drop-In Centre Society
WISH Drop-In Centre Society provides support to women who work in the street-based sex trade, offering them a safe place to rest, a hot meal, a shower and a chance to connect with community. Open 365 days per year, WISH provides access to opportunities designed to enable longer-term support, such as their Learning Centre, Supportive Employment Program, and Music Therapy Program.
WISH is a place of compassion and trust, with no judgement. It's a place where all women are valued, and where sex workers can begin to make healthier, more positive choices to enhance the quality of their lives.
For more information about WISH, click here.
Fraser Valley Health Care Foundation
Fraser Valley Health Care Foundation raises funds and awareness to help improve health care in the facilities and programs operated, funded, or endorsed by the Fraser Health Authority within the Fraser Valley Regional Hospital District.
They help provide the best medical equipment, programs, and facilities, to better serve the communities of Abbotsford, Mission, Chilliwack, Hope, Agassiz and Harrison Hot Springs.
During the height of the COVID-19 pandemic, Kanata wanted to show our thanks for the hard working healthcare workers in the Fraser Valley—in our own, signature Kanata style. We donated 500 of our Thank You Velura's to provide comfort and a thoughtful gift to those who have given so much to our communities.
For more information about the Fraser Valley Health Care Foundation, click here.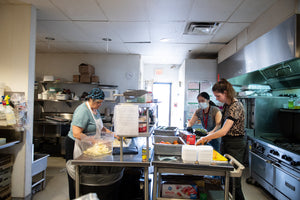 How can I help?
If you or your business would like to help Kanata make our community a better place, send us an email at
info@kanatablanket.com.