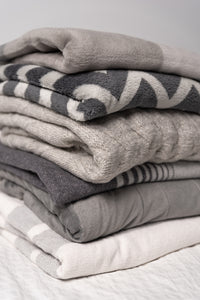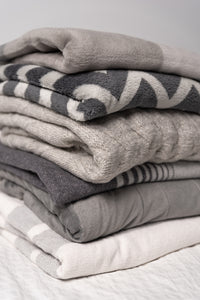 Our Story
Snug, cozy, warm, safe. At Kanata, we're about the simpler times. When a warm blanket, a crackling fire, and a hot drink was the recipe for a perfect evening.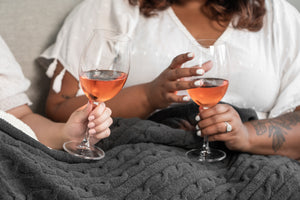 Throughout history, blankets have been about people.
From our first breath, we are warmed, protected, and comforted by blankets. Kanata Blanket is built upon these values, creating products that become treasured household possessions.
We've been developing our blankets since 1993—building on our collections and entering new markets. Initially offering our unique wool blankets branded with a company's logo, we were the first in the promotional market with premium fleece throws, soon followed by the introduction of our custom cotton tapestries.
In honour of our Canadian home and traditions, we began developing our Artist Series. Blankets have always been an integral part of Indigenous North American life and history, and to this day are still tied to Indigenous rituals, including celebrations of marriage, christenings and potlatches. The Artist Series endeavours to capture both traditional and contemporary designs with licensing programs that give back to the artist, the organization, and the community.
Our Promotional Product Line
Visit www.kanatapromo.com to learn everything about our promotional product line. Please note that we only sell through promotional product distributors and can provide you with the contact information for a distributor in your area upon request. Reach out to us at info@kanatablanket.com.